Today Lord Shiva shares some interesting results of his research.
In a previous post, I introduced you how to use the cheat engine with a simple example. Today, let's go to the next level: editing players and the team level while the game is running. The below topic is written by Lord Shiva.
WARNING: remember to make a backup of your savegame before editing it with the below instructions.
1- Changing player
a) Find the player you wish to edit, I will use a player from my team (Barnet) as example.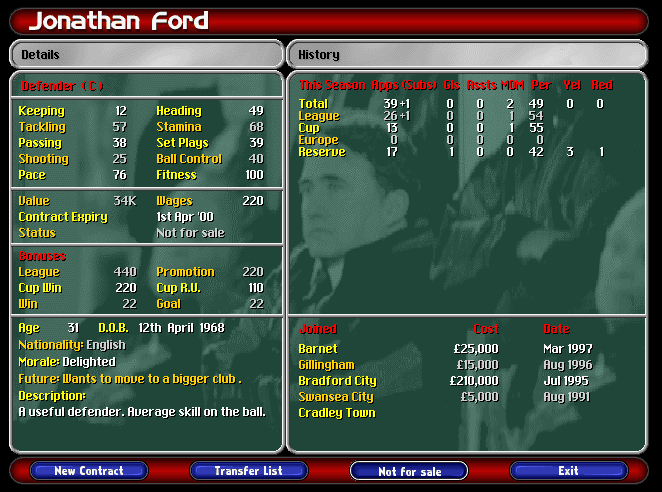 b) Search for first 4 values in cheat engine using 'array of bytes' value type, you can see his keeping is 12, tacking 57, passing 38, shooting 25, so we search for '12 57 38 25′ , also dont forget to uncheck 'hex'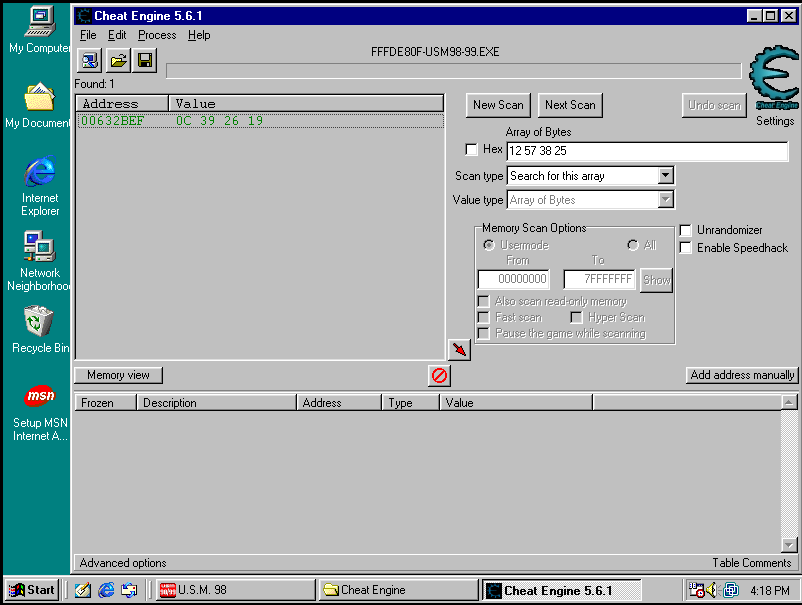 c) Right click on the search result and click 'browse memory region', here you will see the code for the player, i have highlighted in red the code for Jonathan Ford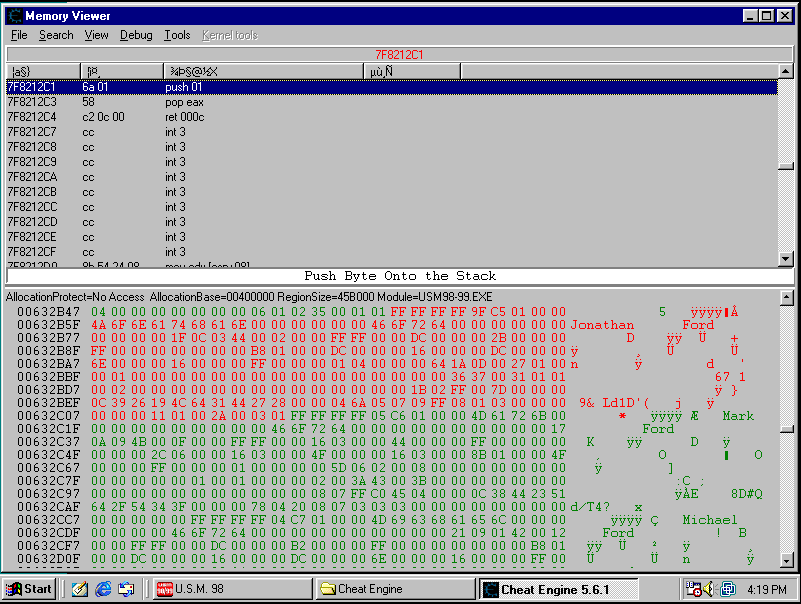 d) Edit the player, I gave you 100 as example and change your name

e) Return to game and change the screen and go back to the player
100 value will reduce to 99 when you progress in game.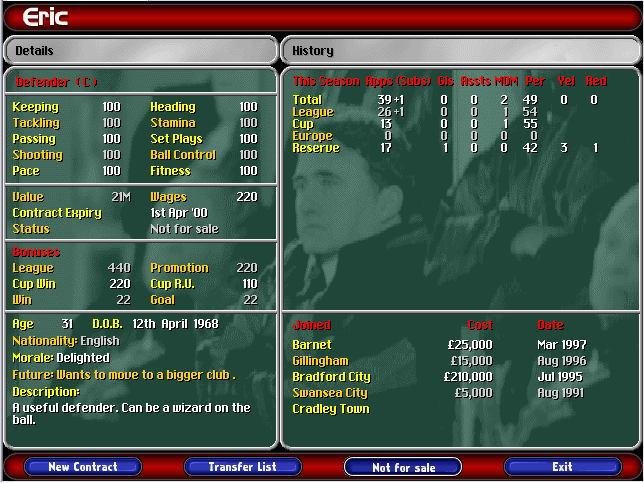 Just for your information, you can see in the below picture the mapping of the players differents values and skills: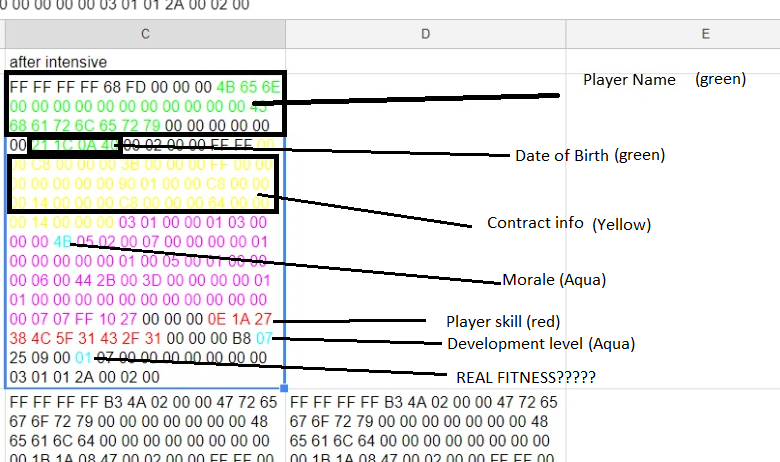 2- Changing Team Training level
Changing the team skills is much easier thanks to the file created by Lord Shiva.
First, download it here.
Then, unzip the file inside your Cheat Engine folder.
After that, just click on the open button of the Cheat Engine, and load the file you unzipped (Training.CT).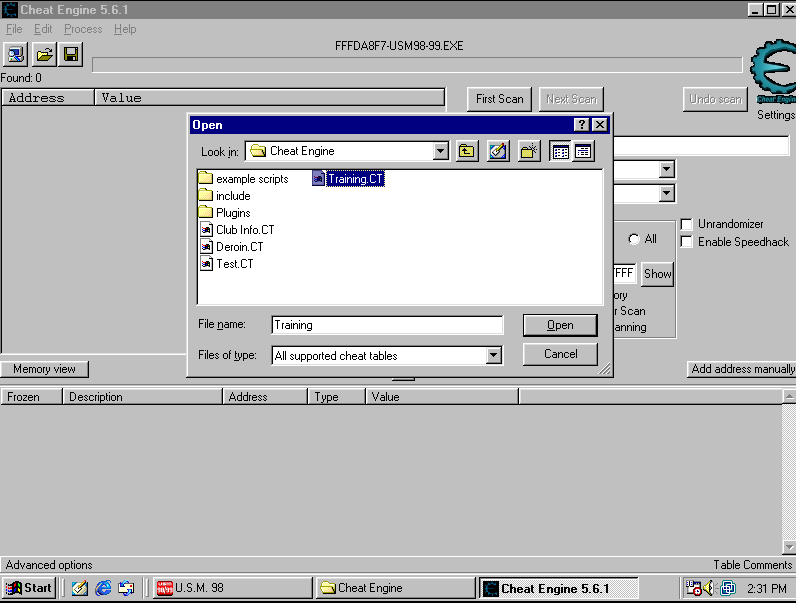 The content will appear: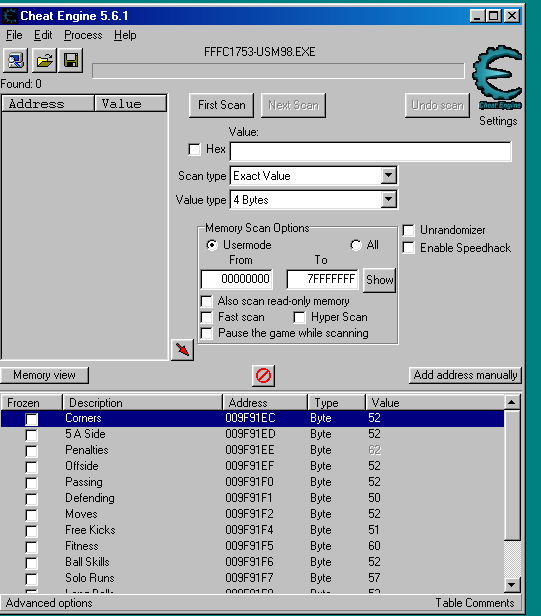 As we learned in our first topic about the cheat engin (see above), you can edit the value of each training field in the below part of the screen. When done, you can go back to the game, go back to the training screen and see the results.